< BACK TO PRESS PAGE
Selkirk Sport Announces Strategic Partnership with PPR
July 13, 2023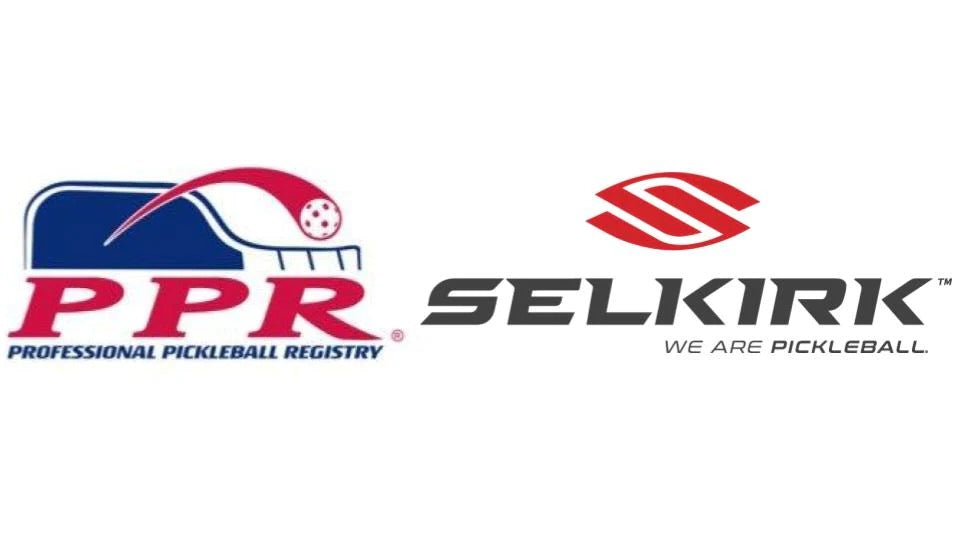 New Partnership Between the Leading Pickleball Companies to Offer Exclusive Benefits to PPR Members and Further Grow the Booming Sport.
Coeur d'Alene, Idaho, July 13, 2023 — Selkirk Sport, the leading Pickleball equipment manufacturer, and the Professional Pickleball Registry (PPR), the world's leading pickleball certification and education organization for instructors, have officially entered into a strategic partnership agreement. The 3-year agreement aims to bring a multitude of benefits to the 6,000+ PPR members and further add to the growth of pickleball.
Through this new partnership, PPR-certified coaches are eligible for exclusive benefits on Selkirk Sport products, including discounted prices on Amped, Vanguard  and Neo paddles. Members will also have access to special offers through a member portal on the PPR website.
In line with its commitment to the growth and development of the sport, Selkirk Sport will donate paddles and demo bags to PPR annually, further fostering the growth of the sport by equipping instructors and students with premium equipment. Additionally, Selkirk Sport will feature PPR on its website and in its newsletters, amplifying the organization's visibility to a broader audience.
Furthermore, the Selkirk Sport and PPR media teams will work together on the creation of a promotional video for PPR certification, and PPR will be granted access to use Selkirk's videos, articles and educational material on its outlets. 
PPR will reciprocate these commitments by featuring Selkirk on its website and newsletters and by contributing quarterly articles to Selkirk Sport.
"This is a win-win for both PPR and Selkirk," said Hemel Cosme, Chairman of the PPR Board. "Partnering with a leading brand such as Selkirk is important for PPR members who day in and day out work hard to grow the game of pickleball. We are thrilled with the benefits Selkirk will be providing PPR members."
"We are excited about this strategic partnership with PPR," said Mike Barnes, Co-founder and Co-CEO of Selkirk Sport. "We believe that this partnership will allow us to further our mission of promoting and advancing the sport of pickleball. By aligning ourselves with a world-class organization in PPR, we can provide significant benefits to our shared community and continue to foster the growth of the sport."
About Selkirk Sport
Selkirk Sport, a made-in-the-USA manufacturer of pickleball paddles and accessories, is a family-owned and operated company. Selkirk Sport is based in Hayden, Idaho, in the shadows of its namesake, the Selkirk mountain range. Founded in 2014, Selkirk Sport was born from a passion for sport and the great Western outdoor leisure lifestyle that was afforded to the company's founders, Rob and Mike Barnes, along with their father Jim, who is Selkirk's production manager. Backed by the philosophy of always pushing the limits, Selkirk Sport is committed to manufacturing products that deliver the highest performance with unmatched quality and service. As part of its early success, Selkirk Sport was the first pickleball manufacturer to offer an unprecedented lifetime warranty on its high-performance products. To meet the demands of the game's premier professionals, the company developed low-profile edge guards that are lightweight and extremely durable. Selkirk Sport has become one of the industry's fastest-growing companies, with paddles used by many of the game's premier players, such as Tyson McGuffin, Catherine Parenteau, Parris Todd, Dylan Frazier, Mary Brascia, Maggie Brascia, Wesley Gabrielsen, Cammy MacGregor, and a host of others premier players and national/regional champions. 
Contact: 
Kyle Whatnall: Kyle@Selkirk.com
Brynn Grissom: Brynn@Selkirk.com
About PPR The Professional Pickleball Registry (PPR), the largest global organization of pickleball teaching professionals, was started in June of 2018 by PPR President, Dan Santorum. With more than 6,000 members in all 50 states and 15 countries. PPR conducts 275+ Level 1 certification workshops per year. PPR is the Official Education and Certification organization of USA Pickleball. PPR is dedicated to educating, certifying, and servicing pickleball teaching professionals around the world to grow the game. 
Contact: 
Julie Jilly: Julie@PPRPickleball.org                                
843-842-9777
www.pprpickleball.org