Selkirk Pickleball Paddles
Customer Reviews
Write a Review
Ask a Question
11/12/2020
Jeff T.
United States
The true pinnacle of paddles
I love my old Epic paddles, but this Vanguard Epic Amped is the zenith of paddles. I love it. The grip is fantastic and I have more control with the paddle. I've risen to a new apex as a player because of this paddle.
09/23/2020
Reuben w.
United States
Paddle changed my whole game
Way more control using this smooth feel to every hit can literally control where you put the ball easier With perfect amount of power and makes 3rd drop shots even easier
09/15/2020
M. Harris
United States
Worth the wait!
I had been playing with the Selkirk Epic Amped prior to ordering the Vanguard Epic. I have been a huge fan of the Amped paddle for many years. While the shape and dimensions are very similar the Vanguard paddle plays totally different and it took me a few times playing with it to understand how awesome of a paddle that it is! The sweet spot is literally the entire paddle face and it has allowed me to hit and make shots that i didn't posses prior to playing with it. Every time i play with it i enjoy it even more! The eye appeal is also really great but most of all it has helped to improve my game and enjoyment for the game! I have shared it with a few Selkirk fans in my club and they all agree with me, this is a game changing paddle! Nice work Selkirk and thank you for your continued focus to making great products, unparalleled support and continuing to take your products to the next level. This paddle is worth the wait! 5+ stars!
07/08/2020
Aaron C.
United States
Game changer
‪The Vanguard is amazing! It will improve your game immediately. The feel of the paddle is like nothing I have ever felt in a paddle before.The new grip was super comfortable. I felt so confident that I could place the ball exactly where I wanted it. My third shot drops were so effortless. I could roll them or cut them. The consistency was insane. No matter where I hit the ball on the paddle I got the same shot. This paddle is a game changer. It's like nothing else out there. Get ready to take your game to another level!
Customer Reviews
Write a Review
Ask a Question
12/04/2020
Dawn .
United States
New s2 vanguard hybrid
I love my new paddle. I am a level three player who has been playing for a year. I love this paddle. The sweet spot is amazing and the surface gives good spin control. My shots are faster and more consistent. I got the mid weight and it is heavier than I am used to but I only notice it at the end of my play. I liked it the first time I played with it and although expensive I would recommend it if you can afford it.
09/23/2020
Jim D.
United States
Best Paddle Made
I just got my Vanguard S-2 Hybrid through an outside source because they are back ordered at Selkirk. I am a 4.0 player and having been using the S-2 Amped, which is a great paddle. I have always been skeptical of new equipment hype because in golf and skiing it is really the old stuff with a face lift. Not so with this. I started practice with old S-2 Amped so I could give the Vanguard a fair evaluation. When I switched to the Vanguard it was amazing. Your crushing serves stay in. At the net, you can lift shots that are below the net, put serious pace on it, with top spin, and keep it in. Miss hits on the end of the paddle are like you hit the sweet spot. Anything in the green zone is an automatic put away. Forehand and backhand shots feel the same. It is truly worth the money. To sum it up, if you are playing a player of similar ability and he/she is using the Vanguard and you're not....you're going to get beat, I don't care what brand you are using.
09/21/2020
Marie V.
United States
Excellent
I have been playing my Vanguard S2 paddle for 2 months now ....one word to describe how it plays "superb". This paddle is hybrid and that's how it really plays. I have been using Selkirk paddles for 2 years now (amped) and the Vanguard so far gives me both what I need... both control and power!!!!! Top of the line for sure.... you get what you paid for!!!!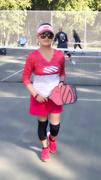 09/09/2020
Joel A.
United States
This paddle is awesome!
I've been playing with the new Vanguard S2 paddle for a couple of weeks and absolutely love it. My previous paddle was the Amped S2. The upgrade to Vanguard was worth the cost. The Vanguard has much improved spin rates than the Amped, velocity on shots is higher, and I love the feel and control I have everywhere on the court. This is an awesome paddle!
08/10/2020
Spencer C.
United States
Game changer
I have played with the vanguard hybrid mid-weight for a week now. It has improved every shot I have. It has improved my slow game, fast game and every shot in between. I highly recommend this paddle. It is hard to believe but well worth the money.
Customer Reviews
Write a Review
Ask a Question
12/27/2020
Gerry
United States
Vanguard Invikta (Lightweight)
This paddle has amazing dinking, and control!!
12/01/2020
Jim
United States
Excellent- Enough said
This paddle is awesome to use. It allows me to hit some incredible shots and to reach shots I couldn't before. I have the Amped Invikta and love it but this paddle takes my game to another level. The first time I used the paddle people made positive comments and wanted to see and know about the paddle. I highly recommend the paddle.
11/30/2020
Patrick C.
United States
Selkirk Strong!
The Selkirk Vanguard Invikta is amazing! I first learned about Selkirk from a friend who let me use his Amped Invikta which I immediately liked for its quieter sound and softer face. It is a softer sound versus the almost cracking sound of other paddles I have used. He also told me about the upgraded Vanguard for an extra $50. I was not sure if the Vanguard QuadCarbon face would have the same quiet sound as the Amped FiberFlex face and the Amped being a composite and the Vanguard being a graphite paddle. After much deliberation I took the leap and ordered the Vanguard. Yes, it is just as quiet and has as much if not more power than the Amped. I have since allowed about 4-5 people to try it as it definitely gets a look when people hear how quiet it is. I know at least 3 more of your Vanguard Invikta's have been sold due to this, including one for my wife who holds her own when playing with the guys. I have been playing pickleball for about 1.5 years now and have played with the Head Radical Pro, Onix Evoke Pro and have tried several others. The Vanguard Invikta has made be a better player. It took almost no time to get used to the paddle. The only difference might be with the softer hit it took me a couple of games to give a little more push on the **** shots. On the other hand on several occasions I noticed the softer sounding hit catches the opponent by surprise with how fast and with how much power the ball comes off the paddle, almost deceptive. On defense it seems to be more forgiving and allows you to have more control on returning smashes. While I am 6'3" and weigh 208, the extra reach helps out too. I ordered the standard 4.25" handle and grip and could not be happier with my purchase. Thank you Team Selkirk!
09/19/2020
Randy Z.
United States
Invtika Hybrid
I have used the paddle twice and love it. I have a long reach but this paddle has allowed me to hit shots I would normally miss. The handle feels just right and the weight is perfect. So far I have only used this paddle indoors. It just feels just right. The additional Paddle cover is a nice touch
Customer Reviews
Write a Review
Ask a Question
12/01/2020
Adam K.
United States
THEE best paddle in existence!
I bought a midweight Invikta last winter and fell in love with it. I started to get some wrist and elbow pain so I stopped using it and gave it to a friend. Turned out the pain wasn't from the paddle. I tried many paddles after I gave the Invikta away and none of them were even close to it. I missed it so bad that I bought another one this year, this time the lightweight. I don't think I will ever use anything else ever again, though I am curious about the Vanguard Invikta.
09/22/2020
David A.
United States
2020 Amped Invikta midweight
I moved from a $30 paddle to the Selkirk Invikta. First thing I noticed was the hits seemed softer. After a few more hits I noticed the ball was going where I placed it. (That's not to say I didn't have any missed shots. I did.) Now that the ball is going where I want, I started adding power to my returns. I can put spin on ghe ball, especially with my back hand. I wasn't really trying to add spin, but noticed I was getting more spin. My rec opponents were discussing how to counter the spin. After about 2 hours my arm was starting to tire. I assume it was from hitting harder shots. Looking forward to the next outing with my new Invikta.
Lightweight Invikta
I have been playing with this paddle for two weeks and it has taken my game to the next level. Touch, power, reach, quickness at the NVZ, it has it all. Do yourself a favor and purchase one of these paddles, you won't regret it!!
I am blown away!
My first premium racket was a competitor's 6 layer skin model. As a player with a badminton and tennis background, I found it difficult to use. I reached out to Selkirk and their amazing team recommended the Invikta. It is simply an amazing racket. I don't notice the reduction in width and the extra length has already saved my bacon quite a few times. I don't know if it's the entire AMPED series that is like this, but I have more precision with my *****, serves and drop shots. And I still have plenty of power for when I need to drive the ball.
One of the best paddles I've used so far
The Selkirk AMPED Invikta Lightweight is one of the best paddles in the Selkirk line up. I personally have increased the weight slightly to my preference using the lead tape. The power and the reach is just awesome, and the surface is such that you can generate a lot of spin. It gives a lot of control and power together. Go for it!!
Customer Reviews
Write a Review
Ask a Question
10/10/2020
B
United States
Epic Racket is Great!
Love this racket! I tried it out first with sponsored pro Kathy Pederson. A great racket that performs really well for me.
A True Weapon
I'm going to be dead honest. When Selkirk said that they found a way to make a paddle that had both power and control, I thought it was just a marketing pitch. I've never been more happy to be wrong. I got the Lightweight Amped Epic (came at 7.3oz), and it truly lives up to the hype. The first thing I noticed is how much control it had, allowing me to place shots like I had done it for years. Then, when it was game-time, the forgiveness of this paddle really came out. "Forgiveness" was another one of those things I didn't really believe was all that possible, but I was once again wrong. Off-center shots were as safe and unattackable as they could've been. This paddle really does have the control for the short-game, and the power for the put-aways. However, with that said, this paddle is like a beast that you have to tame. You don't want the wrong side of it coming out at the wrong time, but with time and practice, that animal will be your best friend. Pinpoint control, unbelievable forgiveness, great feel, and deadly power. The only thing that isn't absolutely stunning about this paddle is its spin-capability, but its thickness does allow you to always have the "stickiness" to get the spin you want. There's surely a reason why former tennis players, former racquetball players, former table tennis players (like myself), and even pickleball-only players love this paddle.
Love My Amped Epic
I bought the Amped Epic Lightweight after playing pickleball for about four months. After the second game with my new paddle I was in love. I had better control of my shots to the point of being shocked and thrilled. Within a month I purchased a second paddle to have "just in case." I am a senior female who played tennis in my youth. The Amped Epic is perfect for me.
The perfect paddle
I have tried many paddles over the years almost every major brand. I settled in on Selkirks paddles about 1.5 years ago and once i tried the Amped series I had found my paddle. The Epic gives me great control and power. I like the lightweight for doubles and the heavyweight for singles play. Great touch and feel and very reliable backed by the best company for service! A powerful combination that make you a very satisfied customer.
The pinnacle paddle
I bought this paddle in green about 1.5 years ago. I liked it initially, but eventually found myself playing with a Topp paddle for several months. I eventually came back to the Epic Amped Midweight and fell in love with it again. I've since bought the limited edition black one and more recently a customized 8.3oz TOC version. So, now I have 3 Epic Amped paddles and enjoy them all. I'll be purchasing a 4th soon, since I really enjoy variety.
Customer Reviews
Write a Review
Ask a Question
10/08/2020
Dana B.
United States
Game Changer
I just purchased the S2 after briefly using the Invikta. The S2 is much easier to wield and very responsive. I'm grateful to Selkirk coach, Kathy Pederson, for taking the time to analyze my stokes and guide me through the selection process. She is generous with her decades of knowledge as a tennis coach. Her passion for Pickleball is evident through her thoughtful and scaffolded approach to teaching.
Great Control and Touch
I have tried all the Selkirk paddles, and the Lightweight S2 is my first go-to paddle. I love the balance and short handle (I tend to choke up on the handle so it is a perfect length) I play a softer game than most and this helps me with the hard hitters. I am a 4.2 plus player.
4 month old player, my second paddle and this time with the Selkirk S2
I've been playing Pickleball for about 4 months. Had a paddle that was good, but when I started using this S2 lightweight with the thin handle, I got hooked. I love this paddle, and my game has improved. I was worried that it wouldn't give me the power, but it does and the feel is great. Loving the thin grip (since my hands are not large). Great technology. Thanks, Selkirk!
Best paddle in the game!
This is the best paddle in the game. The sweet spot is pretty much the whole paddle. It gives you the power and touch you need to compete at a higher level. If you're thinking about buying it, do it!! Go team Selkirk!
Great choice!
Great control and still gets power! Shorter handle took a little getting used to, but now it feels right.
Customer Reviews
Write a Review
Ask a Question
12/23/2020
Merrette M.
United States
Favorite Paddle I Have Played With
I am a fairly avid (4-5 times a week) pickleball player, soon to be 50 years old. While I'll play the soft game like you have to, I prefer to hit the ball deep and at angles that make returns difficult. I have played with top of the line paddles from many of the major brands, including Selkirk. This paddle is by far my favorite one. There are 3 main reasons I love this paddle: (1) The long head, (2) The small handle, and (3) The short handle. The short handle has changed my game-- I have much, much more control over my shots, particularly volleys at the net. I can put the ball where I want as soft or as hard as I want with my ability than ever before. The longer head has also helped with my overheads, which has been the weakest part of my game. I have a couple of these paddles at different weights...I prefer the heavier one (8.0-8.2) ounces, than the standard lighter one. I feel that it adds to my control, while not giving up much in terms of reaction time at the net. I don't think this paddle is for everyone, but it fits my game better than any I've tried so far. Look forward to the 2021 version!
10/31/2020
Cam
United States
Powerful Paddle
Very good experience. I feel very confident using this paddle. The handles on several of my past paddles have eventually broken because of repeated very hard hits and serves. This paddle seems stronger at the neck of the handle where it attaches to the paddle face. My theory is because with the shorter handle I am gripping it closer to the face and not out on the end of the handle, so the force of the hit is better absorbed by the wider face versus stress on the narrow handle. I think another aspect of the shorter handle is that you end up with a larger face, which cannot be a bad thing.
Great paddle!
Bought my AMPED Omni paddle for Christmas last year. I started using it shortly after and have loved it ever since. I feel I have more softness in my game and didn't sacrifice any power in the process. Problems with my game now are my own creation.
These paddles are excellent for those that need that extra reach.
Selkirk paddles are superior with the sweet spot on the entire paddle. I love to use this paddle when I need that extra reach, and the lightweight will make you fast at the net! Thanks, Selkirk!
Customer Reviews
Write a Review
Ask a Question
07/24/2020
CRushton
United States
Best of both worlds
Sweet paddle. Add an ounce or two of lead tape and this sweet feeling paddle becomes a power packed machine!!! Dinking is put on auto pilot and smashes simply don't come back. Love this line is paddles by Selkirk.
Customer Reviews
Write a Review
Ask a Question
Plays like a far more expensive paddle
I have owned the Epic, S2, and Invikta...This paddle, the S2 Prime, plays like a far more expensive model. As a table tennis player, I prefer the shorter handle of the Epic and miss having the SG1 being available, but have suggested this model to several of our Quail Creek club members because of the quality and attractive price...
Great paddle
Recently purchased, but so far love it. Everyone who tries it really likes it. Great balanced feel, and nice pop with lots of control. Large sweet spot, very forgiving.
Niche paddle
I used this outdoors with the Dura and Franklin balls. I prefer a longer handle for starters, but I felt this paddle was more for the softer touch side of the game. It's a solid paddle, I just prefer the Epic for my style of play.
Awesome!
I have one, and I'm getting another. I love it!