< BACK TO PRESS PAGE
Selkirk Sport Announces Groundbreaking "Emerging Pros Program" for High-Level Pickleball Players
May 03, 2023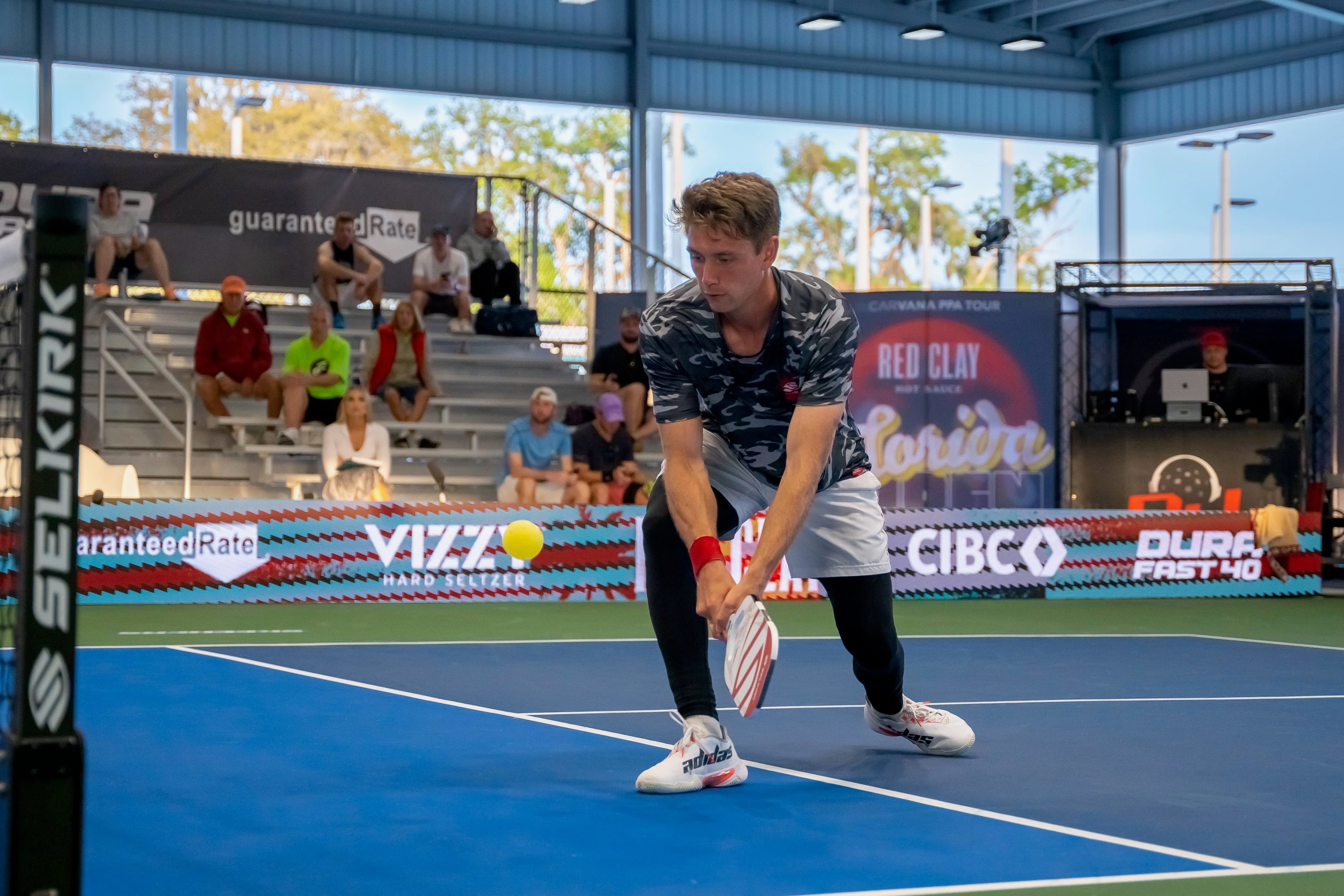 Program to fuel the next generation of professional players and boost long-term growth of the sport worldwide.
May 3, 2023 –Selkirk Sport, the leading high-performance pickleball brand and premium paddle manufacturer known for its limited lifetime warranty, is proud to announce the launch of its innovative Emerging Pros Program. Designed to support and sponsor emerging professional pickleball players, the program aims to alleviate the costs associated with being a professional player and provide participants with the latest gear and technology to excel in their sport.
Mike Barnes, Co-CEO and Co-Founder of Selkirk Sport, expressed his excitement about the new program: "We are thrilled to introduce the Emerging Pros Program, which represents our commitment to nurturing the growth and development of the next generation of pickleball professionals. By providing these talented players with the support they need, we believe we are making a meaningful impact on the future of the sport."
The program has been developed in partnership with PickleballTournaments.com and the Professional Pickleball Association (PPA) to identify and recruit up-and-coming professional players in the sport of pickleball and aims to work with over 500 players, both nationally and internationally. 
To qualify for the Emerging Pros Program, male players must have a DUPR rating of 5.0+ or a DUPR rating of 4.5+ and be registered to play in the open pro division of the PPA within the next six months. Female players must have a DUPR rating of 4.5+ or a DUPR rating of 4.0+ and be registered to play in the open pro division of the PPA within the next six months. Applicants who do not qualify but are pickleball instructors will automatically qualify for Selkirk Sport's esteemed Advocate team, which is another great way for players to get involved with and supported by pickleball's leading brand in Selkirk. 
Thus far, the program has already signed dozens of Emerging Pros, with many more negotiations and contracts in the works. The youngest player signed thus far is Quang Duong, a 17-year-old paddle tennis men's pro US Open champion 2022 and Top 50 ITF world ranking juniors player. Selkirk Sport has also reached out to two 15-year-olds and received an application from a 14-year-old.
The program has already made a significant impact, as demonstrated by the success story of Collin Shick. After being signed to Selkirk's Emerging Pros program following his standout collegiate career on the North Carolina State tennis team, Shick entered the pro men's singles bracket at the PPA Florida Open in March in what was his first ever pro tournament. He shocked the pickleball world by securing several upsets over the top players in the sport, and reached the finals where he took a game off of World No.1 Ben Johns. Shick's emergence as a top force in the sport is exactly what the Emerging Pros program is about: To find the top upcoming talent to grow the sport and level of the game.
International players signed to the program include Judit Castillo Gallargo from Spain (who recently secured a singles upset win over top-ranked Parris Todd)  and Ernesto Russo from Italy, both currently living in the United States. Several Canadian players have also applied, and the company expects to sign one who will participate in the PPA Tour throughout the rest of 2023 and beyond.
Selkirk Sport is renowned for its high-quality paddles, which are used by top pros such as Tyson McGuffin, Parris Todd, Catherine Parenteau, James Ignatowich, Dylan Frazier, and many more. The company believes that their latest paddles give players an advantage on the court and will help them grow as players. Selkirk Sport is excited to introduce this groundbreaking program to the pickleball community and help support the next generation of pickleball professionals.
For more information on Selkirk Sport please visit www.selkirk.com and to follow the Company through social media, please visit Selkirk on Facebook, Twitter or Instagram @SelkirkSport.
About Selkirk Sport:
Selkirk Sport, a Made-in-the-USA Manufacturer of Pickleball paddles and accessories, is a family-owned and operated company based in Hayden, Idaho, located in the shadows of its namesake, the Selkirk mountain range. Founded in 2014, Selkirk Sport was born off a passion for sport, as well as the great western outdoor leisure lifestyle that was afforded to the Company's founders, Rob and Mike Barnes, along with their father Jim, who is Selkirk's production manager. Backed by the philosophy of always pushing the limits, Selkirk Sport is committed to manufacturing products that deliver the highest performance with unmatched quality and service.  As part of their early success, Selkirk Sport was the very first Pickleball manufacturer to offer an unprecedented lifetime warranty on its high-performance products. And, to meet the demands of the game's premier professionals, the Company developed low-profile edgeguards that are lightweight and extremely durable. Selkirk Sport has become one of the industry's fastest growing companies with paddles used by many of the game's premier players, such as Tyson McGuffin,  Parris Todd, Dylan Frazier, Mary Brascia, Maggie Brascia, Wesley Gabrielsen, Cammy MacGregor, and a host of others who are premier players and national/regional champions. 
Media Contact:
Kyle Whatnall - Selkirk Sport Public Relations - kyle@selkirk.com