< BACK TO PRESS PAGE
Top-Ranked Pickleball Professional John Cincola Inks Sponsorship Deal With Leading Paddle Brand Selkirk Sport
April 03, 2023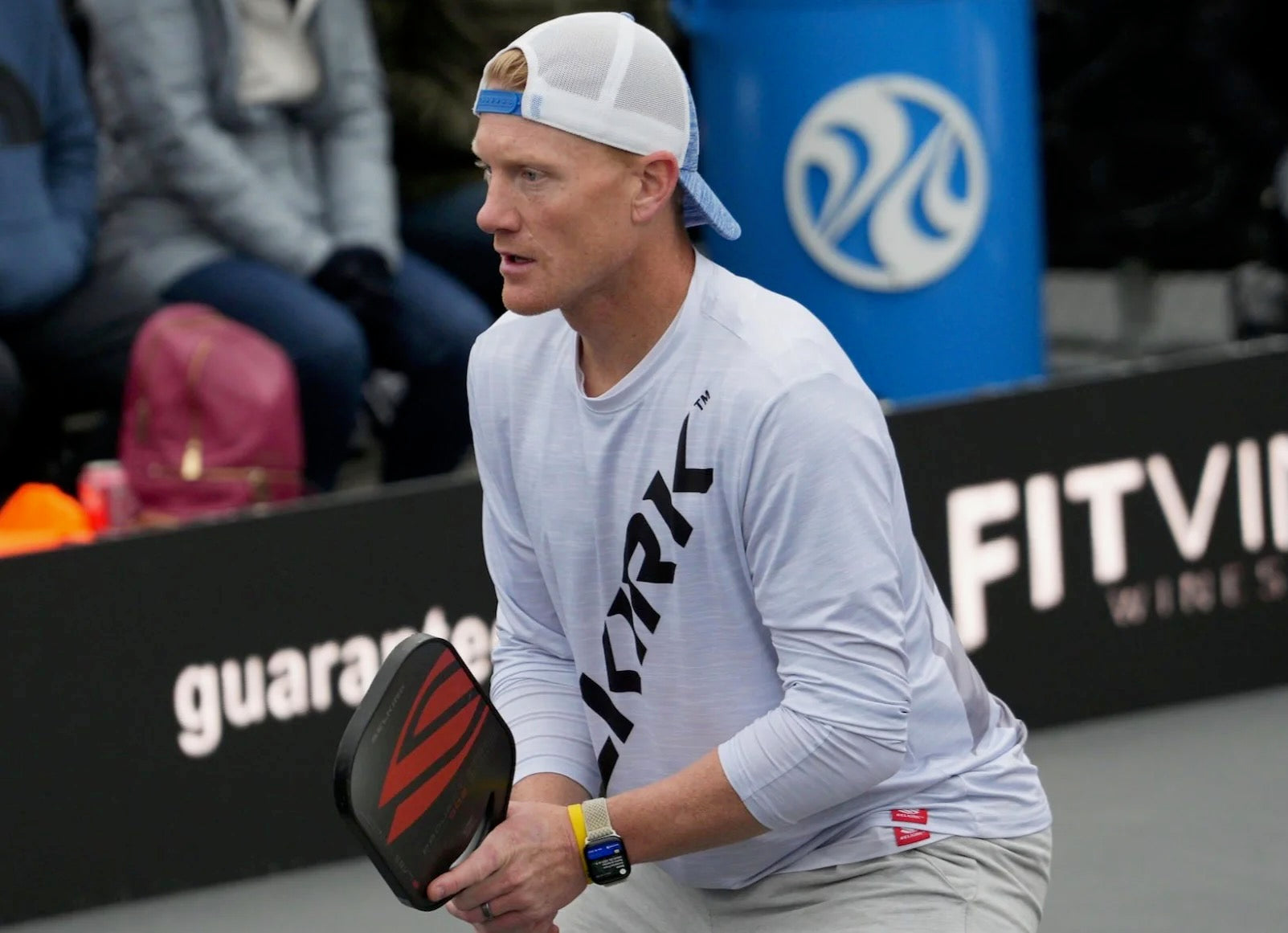 Cincola, a dynamic player with a particular singles prowess, joins a decorated roster of Selkirk professional players which includes the likes of Tyson McGuffin, Catherine Parenteau, Parris Todd, Mary Brascia, Maggie Brascia, Dylan Frazier, and many more. 
April 3, 2023 – Professional Pickleball Player John Cincola, who has been a mainstay on tour with particularly impressive results in the past calendar year, has joined Team Selkirk after signing on this month to bring in Selkirk Sport as his official paddle sponsor for what is a busy 2023 professional pickleball tournament calendar. Cincola saw particular success on the Associated of Pickleball Professionals (APP) Tour in 2022, showing dominance in singles brackets. Cincola has chosen the Vanguard Power Air Invikta as his reliable and powerful pickleball weapon as he continues to compete against the worlds best.
"We are excited to welcome John Cincola to Team Selkirk", said Mike Barnes, Co-Founder and Co-CEO of Selkirk Sport. "John is a standout player with excellent experience and results at the highest level. He is an excellent competitor and advocate for our great sport, and we can't wait to see what the future holds for him as a member of our great team at Selkirk Sport ." 
Cincola has brought decades of racket sports experience to his professional pickleball career. He was a Division 1 tennis player at the University of Illinois at Chicago before becoming a teaching professional at a private club. He was introduced to pickleball by his mother and picked up a paddle for the first time in 2018, immediately becoming hooked to the fast pace of the sport. Utilizing that high-level tennis experience, Cincola quickly climbed the pickleball ranks, especially on the singles side, where he has been ranked as a Top 10 player on the planet. Cincola also gained important experience as a member of the Hard Eights franchise under the Major League Pickleball (MLP) banner in 2022. 
Outside of his tournament play, Cincola is a family man but also produces some of the best pickleball-related video content in the industry through his popular YouTube channel. He has conceptualized and produced some entertaining video concepts which include tips, tricks, and training techniques that rack up tens of thousands of views. He recently relocated to train out of the pickleball hotspot of Austin, Texas, and since joining Selkirk, is now among a deep roster of Selkirk players looking to grow their game and achieve new heights in 2023. 
About Selkirk Sport:
Selkirk Sport, a Made-in-the-USA Manufacturer ofPickleball paddlesand accessories, is a family-owned and operated company based in Hayden, Idaho, located in the shadows of its namesake, the Selkirk mountain range. Founded in 2014, Selkirk Sport is born off a passion for sport, as well as the great western outdoor leisure lifestyle that was afforded to the Company's founders, Rob and Mike Barnes, along with their father Jim, who is Selkirk's production manager. Backed by the philosophy of always pushing the limits, Selkirk Sport is committed to manufacturing products that deliver the highest performance with unmatched quality and service.  As part of their early success, Selkirk Sport was the very first Pickleball manufacturer to offer an unprecedented lifetime warranty on its high-performance products. And, to meet the demands of the game's premier professionals, the Company regularly develops the latest and greatest paddle technology innovations. Selkirk Sport has become one of the industry's fastest growing companies with paddles used by many of the game's premier players, such as Tyson McGuffin,  Catherine Parenteau, Parris Todd, Dylan Frazier, James Ignatowich, Mary Brascia, Maggie Brascia, Wesley Gabrielsen, Cammy MacGregor, and a host of others who are premier players and national/regional champions.