< BACK TO PRESS PAGE
Selkirk Sport partners with World Pickleball Foundation to foster youth engagement in pickleball
October 17, 2023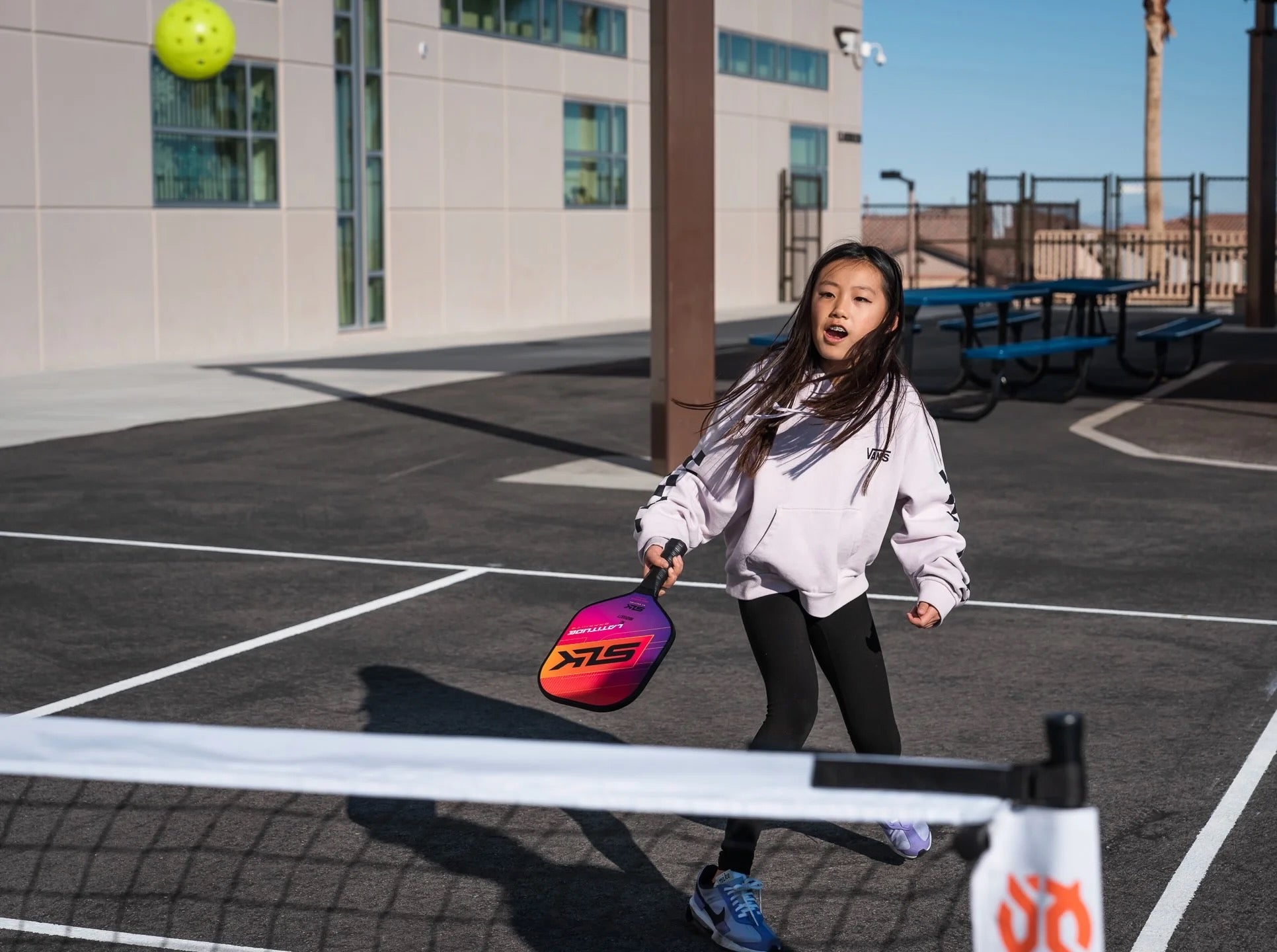 COEUR D'ALENE, IDAHO — Oct. 16, 2023 —  Selkirk Sport, the leading manufacturer of premium pickleball paddles and equipment, is excited to announce its strategic partnership with the World Pickleball Foundation, a nonprofit organization dedicated to expanding the reach of pickleball among younger generations. 
The World Pickleball Foundation, founded with a strong belief in the physical and mental benefits of playing pickleball, is committed to nurturing lifelong skills in the sport. WPF has set a 10-year goal to build 50 state-of-the-art indoor pickleball courts across the nation to enable year-round access to the sport. 
Currently, WPF is establishing pickleball intramural teams in schools and churches, and the organization plans to host public youth leagues and tournaments in the near future. For the 2024 season, WPF has partnered with Mudsock Athletics to create its first youth pickleball league in Fishers, Indiana.
"We are thrilled to join forces with the World Pickleball Foundation in their quest to introduce pickleball to younger generations," said Mike Barnes, Selkirk Sport Co-Founder and Co-CEO. "At Selkirk Sport, we believe that pickleball is a sport for all ages, and we are committed to providing top-notch equipment to help cultivate a passion for the game. This partnership with WPF aligns perfectly with our core mission to grow the sport, and we are excited to be part of their journey."
In alignment with its Growth Program, Selkirk Sport will support WPF's initiative by providing high-quality pickleball equipment, including paddles, nets and balls, to the youth teams participating in WPF programs. 
"Selkirk Sport's reputation for manufacturing high-quality pickleball equipment makes them the perfect partner for us," said WPF Co-Founder Don Helfert. "We believe that the future of pickleball lies in engaging younger players, and Selkirk's support will play a vital role in achieving this goal. Together, we look forward to creating opportunities for young athletes to discover the joy of pickleball and develop their skills."
About Selkirk Sport
Selkirk Sport, a made-in-the-USA manufacturer of pickleball paddles and accessories, is a family-owned and operated company. Selkirk Sport is based in Hayden, Idaho, in the shadows of its namesake, the Selkirk mountain range. Founded in 2014, Selkirk Sport was born from a passion for sport and the Western outdoor leisure lifestyle that was afforded to the company's founders, Rob and Mike Barnes, along with their father Jim, who is Selkirk's production manager. Backed by the philosophy of always pushing the limits, Selkirk Sport is committed to manufacturing products that deliver the highest performance with unmatched quality and service. Selkirk Sport has become one of the industry's fastest-growing companies, with paddles used by many of the game's premier players, such as Jack Sock, Catherine Parenteau, Parris Todd, Dylan Frazier, Mary Brascia, Maggie Brascia, James Ignatowich and a host of others premier players and national/regional champions.
Media Contacts: 
Kyle Whatnall: Kyle@selkirk.com
Brynn Grissom: Brynn@selkirk.com
About World Pickleball Foundation 
The World Pickleball Foundation is a nonprofit organization dedicated to expanding the reach of pickleball among younger generations. Based in Hamilton County, Indiana, WPF aims to provide opportunities for youth engagement in the sport through various programs, leagues and tournaments.