Selkirk's Beginner Pickleball Paddle Set Now At Costco
Selkirk's Beginner Pickleball Paddle Set Now At Costco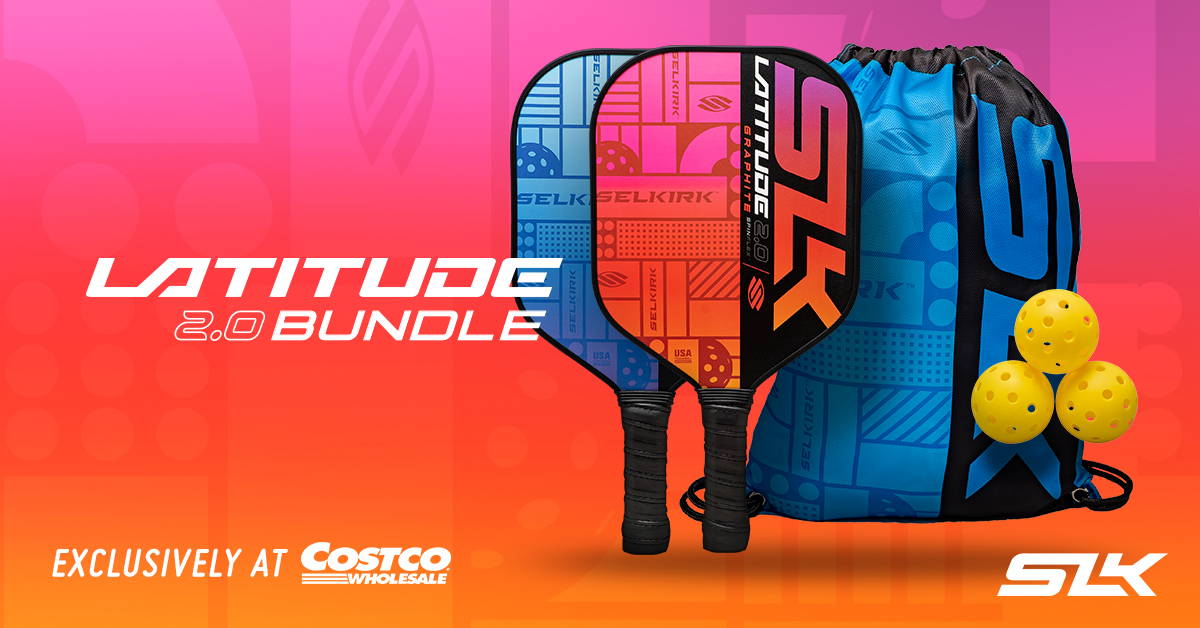 Selkirk is proud to partner with one of the largest retailers in the United States, Costco, to grow the game of pickleball! This Beginner Pickleball Paddle Set is now available online and in person at over 550 US locations!
---
Bundle Includes- Two 2.0 SLK Latitude Paddles, 3 Balls, and 1 Bag

Graphite Pickleball Paddle Gives you a Large Hitting Surface without Sacrificing Speed

Longer Handle Length Offers Comfort and Superior Reach

Paddle Offers a Large Sweet Spot for Consistent Contact Every Time.
---
The Selkirk Latitude bundle is a best selling paddle set for beginners because of its large sweet spot, durability, and affordability. One of Selkirk's goals is to grow the game of pickleball which is why we chose this partnership with Costco to make getting high quality pickleball equipment easier for everyone.  
Purchase your paddle set now at your local Costco, or online!