< BACK TO PRESS PAGE
Selkirk Sport Enters Milestone Partnership With Invited, The Leading Country Club Owner in the United States
March 14, 2023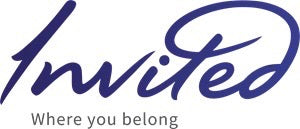 Landmark partnership between pickleball's leading equipment brand and premier club operator to span across equipment, instructor certification, special events, and more.   
March 14, 2023 –Selkirk Sport, the leading pickleball equipment and paddle manufacturer, announced a groundbreaking pickleball partnership with Invited, the Dallas-based corporation and largest owner and operator of private golf and country clubs in the United States. Fueled by pickleball's sustained growth, and as clubs continue to integrate the sport into their line-up of activities, this multifaceted two-year deal will introduce new players to the sport and elevate Invited's pickleball programming across the country.
"We're even more excited to work closely with the Selkirk team to grow the game and further improve our pickleball offering for more than 400,000 members nationwide," said Jonathan Fralick, National VP of Racquet Sports at Invited. "Selkirk is a fantastic partner, and our members rave about their line-up of products. Together, we occupy a leading position in the sport, and we've just scratched the surface of what we can do together."
Selkirk's industry leading pickleball equipment and gear will be made available at more than 200 clubs in the Invited portfolio. Product demo programs will also occur at all Invited clubs as experienced players and newcomers alike can test drive Selkirk's versatile line-up of pickleball paddles. Moreover, Pickleball instructors at Invited facilities will be equipped with Selkirk paddles and outfitted in Selkirk apparel when teaching and playing. Each respective venue will display Selkirk-branded banners, windscreens, and more. 
 "As the demand for pickleball programming continues to increase, a partnership with Invited is a natural next step as we seek to elevate the sport at their industry-leading facilities," said Selkirk Sport Co-Founder and Co-CEO Mike Barnes. "While we are excited with every aspect of this partnership, the one I'm particularly looking forward to will be equipping their world-class tennis and pickleball instructors with our leading paddles, gear, and pickleball instruction materials."
Pickleball instructor certification and training is an essential component of the partnership between Selkirk and Invited. Among several courses that will be made available to Invited club pickleball instructors, the Teaching Pickleball for Tennis Pros course, taught by renowned pickleball player and coach Mark Renneson, aims to help players capitalize on their tennis experience, understand differences between tennis and pickleball mechanics and help tennis players teach pickleball to other tennis players. Additional Selkirk coaching materials and content will be offered to elevate Invited's premium pickleball programming further and deliver outstanding instruction to the passionate and fast-growing pickleball player communities at Invited clubs. 
Invited's leading position in the promotion of pickleball also reaches the highest levels of professional play, as their premier venues will play host to several key tour stops on the 2023 Professional Pickleball Association (PPA) Tour schedule. As Selkirk continues its excellent relationship with the PPA Tour, content, cross-promotion, and media opportunities around upcoming tournaments at Invited facilities will be plentiful between the Selkirk, Invited, and PPA Tour teams. Selkirk will also collaborate at Invited's upcoming special events throughout the year, including the USA Pickleball National Championships, the World's Largest Pickleball Party, and the Invited Celebrity Classic.
For more information on Selkirk Sport please visit www.selkirk.com and to follow the Company through social media, please visit Selkirk on Facebook, Twitter or Instagram @SelkirkSport.
About Selkirk Sport:
Selkirk Sport, a Made-in-the-USA Manufacturer of Pickleball paddles and accessories, is a family-owned and operated company based in Hayden, Idaho, located in the shadows of its namesake, the Selkirk mountain range. Founded in 2014, Selkirk Sport was born off a passion for sport, as well as the great western outdoor leisure lifestyle that was afforded to the Company's founders, Rob and Mike Barnes, along with their father Jim, who is Selkirk's production manager. Backed by the philosophy of always pushing the limits, Selkirk Sport is committed to manufacturing products that deliver the highest performance with unmatched quality and service.  As part of their early success, Selkirk Sport was the very first Pickleball manufacturer to offer an unprecedented lifetime warranty on its high-performance products. And, to meet the demands of the game's premier professionals, the Company developed low-profile edgeguards that are lightweight and extremely durable. Selkirk Sport has become one of the industry's fastest growing companies with paddles used by many of the game's premier players, such as Tyson McGuffin,  Parris Todd, Dylan Frazier, Mary Brascia, Maggie Brascia, Wesley Gabrielsen, Cammy MacGregor, and a host of others who are premier players and national/regional champions. 
About Invited: 
Since its founding in 1957, Dallas-based Invited has operated with the central purpose of Building Relationships and Enriching Lives®. The leading owner-operator of private golf and country clubs, and city and stadium clubs in North America, Invited is relentless in its pursuit of providing extraordinary experiences, meaningful connections, shared passions, and memorable moments for its more than 400,000 members. With approximately 20,000 peak-season employees and a portfolio of 200 owned or operated golf and country clubs, city clubs, sports clubs, and stadium clubs in 29 states and seven BigShots Golf locations. Invited creates communities and a lifestyle through its championship golf courses, workspaces, handcrafted cuisine, resort-style pools, tennis and pickleball facilities, golf lounges, fitness centers, and robust programming. 
Marquee Invited properties include: Firestone Country Club (Akron, Ohio); Mission Hills Country Club (Rancho Mirage, California); The Woodlands Country Club (Houston, Texas); and The Metropolitan Club (Chicago, Illinois).
Media Contact:
Kyle Whatnall - Selkirk Sport Public Relations - kyle@selkirk.com
Ari Edelman - Mastro Communications - aedelman@mastrocomm.com
Mary Jane Orman - Invited - ormanm@gmail.com