< BACK TO PRESS PAGE
Selkirk Sport Adds Talented and Fast-Rising Caden Nemoff to Deep Roster of Sponsored Professional Pickleball Athletes
March 08, 2023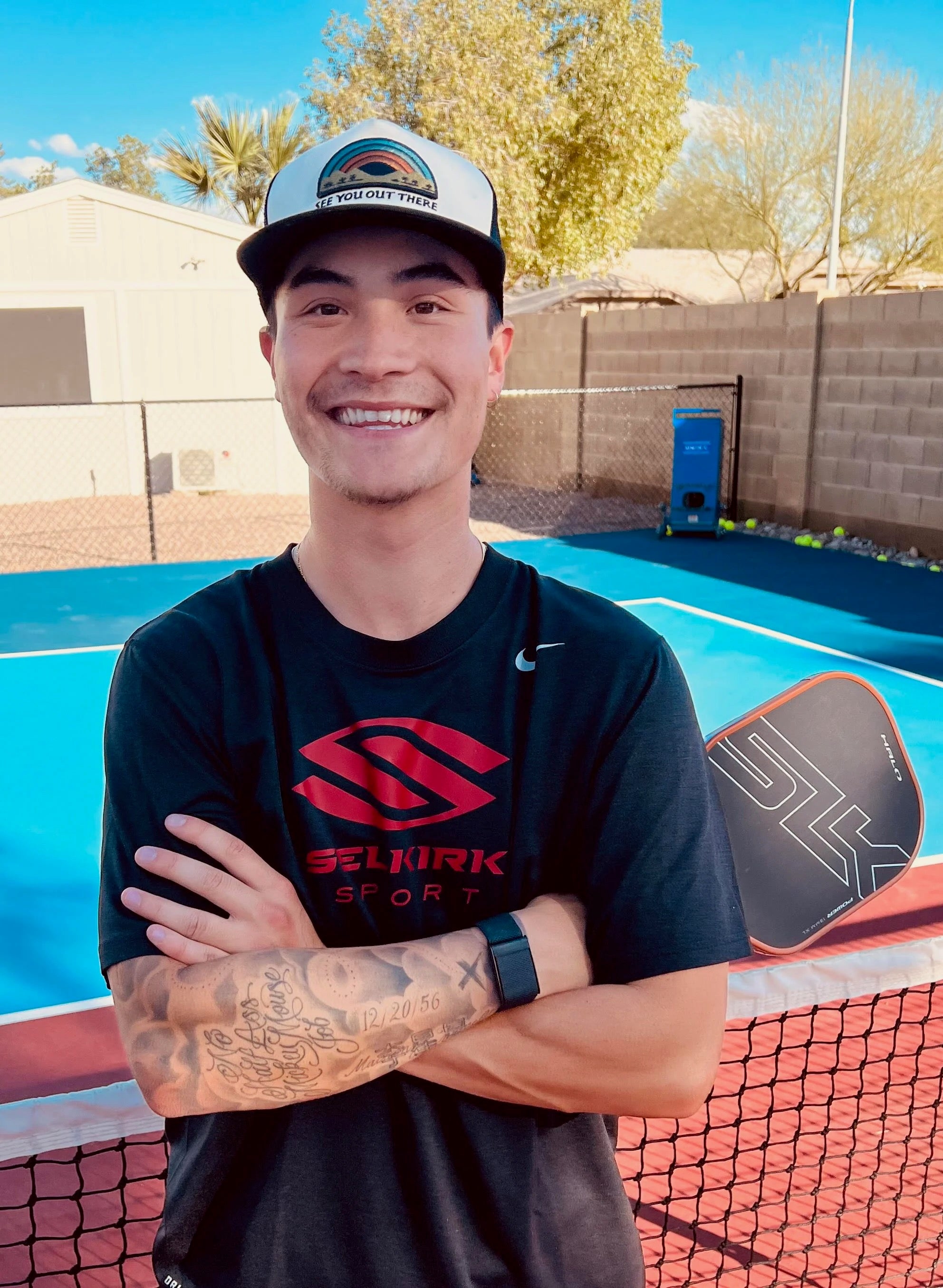 Caden Nemoff, who brings a wealth of professional pickleball experience despite his young age of 22, joins Selkirk ahead of the busy 2023 pro tour calendar. 
March 8, 2023 – Caden Nemoff, at just 22 years of age, brings an impressive amount of experience as a pickleball professional player, coach, and advocate. After making a name for himself on both the Professional Pickleball Association (PPA) Tour and Association of Pickleball Professionals (APP) Tour over the past few years, Nemoff inked a sponsorship deal this month with the leading paddle brand in Selkirk Sport.  
"We are excited to welcome Caden Nemoff to Team Selkirk," said Mike Barnes, Co-Founder and Co-CEO of Selkirk Sport. "Caden is a talented young player who has already accomplished some great results, and we can't wait to see what the future holds for him as a member of our great pro roster."
Caden Nemoff, a native of San Francisco, has since relocated to the pickleball hotspot of Arizona, where he has taken a job as the Head Teaching Professional at the premier Legacy Sports facility, a venue where many of the top professional events of the year take place. At the popular Legacy Sports facility, which holds over 20 pickleball courts, Nemoff plays an influential and important role in sharing the best pickleball tips and tricks with the especially passionate community of players in Arizona. 
Nemoff also tours the United States to compete in tournaments regularly, and has achieved impressive results in partnership with several great names in professional pickleball. Nemoff is a two-time national champion at the prestigious Nationals annual pickleball event, and has a bright future ahead thanks to his talent and extensive professional pickleball experience at a young age. After signing with Selkirk, Nemoff enters a busy 2023 tournament calendar and will look to make additional strides as a terrific athlete, instructor, and advocate for our great sport. He will be competing with the SLK Halo Power XL. 
About Selkirk Sport
Selkirk Sport, a Made-in-the-USA Manufacturer of Pickleball paddles and accessories, is a family-owned and operated company based in Hayden, Idaho, located in the shadows of its namesake, the Selkirk mountain range. Founded in 2014, Selkirk Sport is born off a passion for sport, as well as the great western outdoor leisure lifestyle that was afforded to the Company's founders, Rob and Mike Barnes, along with their father Jim, who is Selkirk's production manager. Backed by the philosophy of always pushing the limits, Selkirk Sport is committed to manufacturing products that deliver the highest performance with unmatched quality and service.  As part of their early success, Selkirk Sport was the very first Pickleball manufacturer to offer an unprecedented lifetime warranty on its high-performance products. And, to meet the demands of the game's premier professionals, the Company regularly develops the latest and greatest paddle technology innovations. Selkirk Sport has become one of the industry's fastest growing companies with paddles used by many of the game's premier players, such as Tyson McGuffin,  Catherine Parenteau, Parris Todd, Dylan Frazier, James Ignatowich, Mary Brascia, Maggie Brascia, Wesley Gabrielsen, Cammy MacGregor, and a host of others who are premier players and national/regional champions.