< BACK TO PRESS PAGE
Decorated Professional Pickleball Athlete Rob Nunnery Enters Sponsorship Deal With Selkirk Sport
January 23, 2023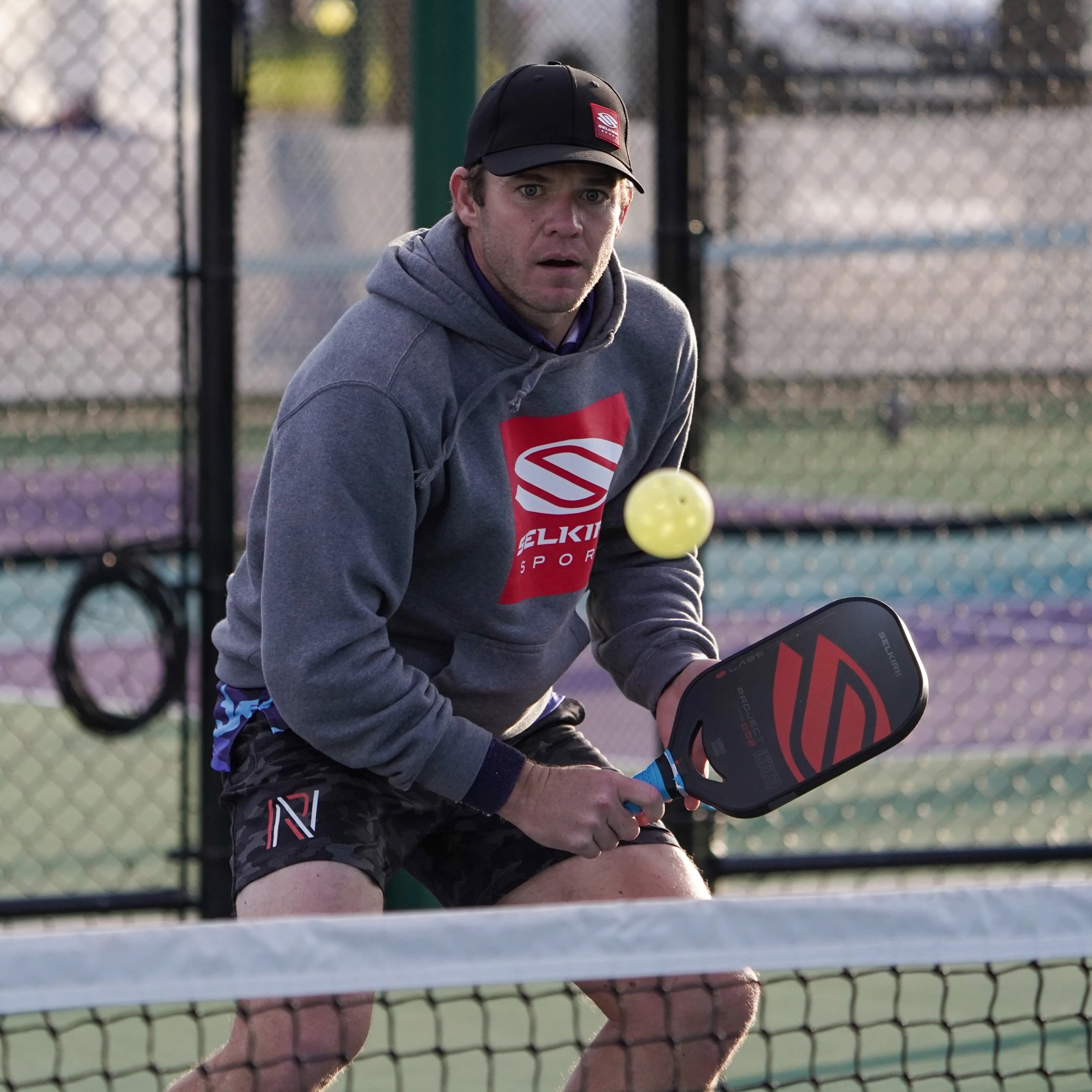 The Experienced Pickleball Player, Coach, and Podcast Host Joins Selkirk Ahead of Packed 2023 Professional Pickleball Schedule.
January 23, 2023 – Rob Nunnery has been a catalyst for pickleball's growth since turning professional in 2020, and today entered a sponsorship deal with the leading pickleball paddle brand, Selkirk Sport. Nunnery enters the packed 2023 professional pickleball calendar as a member of the Brooklyn Aces Major League Pickleball franchise and  co-host of the popular It Feels Right podcast in which he covers aspects of both the professional and amateur game alongside friend and fellow pro Adam Stone. 
Nunnery has recently settled in beautiful Kihei, Hawaii, where he continues to evolve his game as a professional whilst serving as an important ambassador of the sport for a passionate pickleball community on the island. He has competed with and against virtually all of the top professionals in the sport, and his prolonged experience at the highest level makes him a dangerous contender to make noise in 2023. 
Off of the court, Nunnery has been an incredible advocate for the growth of the sport and development of the professional game. In his always entertaining It Feels Right podcast, Nunnery sits down with the biggest names in the sport to discuss the constantly evolving professional side of the sport and industry. He was also an important promoter of what a league, draft, and team format could do for pickleball's growth ahead of its adoption by Major League Pickleball. 
"We are so thrilled to welcome Rob Nunnery to Team Selkirk," said Mike Barnes, Co-Founder and Co-CEO of Selkirk Sport. "Rob is a key ambassador for the game and an experienced professional who brings his talent and tenacity to the court every time. We can't wait to see what 2023 brings for him as a member of Selkirk."
Prior to picking up a pickleball paddle for the first time, Nunnery was a high-level and accomplished tennis player. He was an integral member of the UNC Asheville tennis team, where he was a two-time first team All-Big South player, two-year team captain, and two-time UNCA student-athlete of the year. Once he began playing pickleball in 2019, Nunnery pledged to become a professional by the end of 2020. He achieved that goal, becoming one of the top players on the planet by that date and cementing his place as the top player and representative of the sport that he is today.
About Selkirk Sport:
Selkirk Sport, a Made-in-the-USA Manufacturer of Pickleball paddles and accessories, is a family-owned and operated company based in Hayden, Idaho, located in the shadows of its namesake, the Selkirk mountain range. Founded in 2014, Selkirk Sport is born off a passion for sport, as well as the great western outdoor leisure lifestyle that was afforded to the Company's founders, Rob and Mike Barnes, along with their father Jim, who is Selkirk's production manager. Backed by the philosophy of always pushing the limits, Selkirk Sport is committed to manufacturing products that deliver the highest performance with unmatched quality and service.  As part of their early success, Selkirk Sport was the very first Pickleball manufacturer to offer an unprecedented lifetime warranty on its high-performance products. And, to meet the demands of the game's premier professionals, the Company developed low-profile edgeguards that are lightweight and extremely durable. Selkirk Sport has become one of the industry's fastest growing companies with paddles used by many of the game's premier players, such as Tyson McGuffin,  Parris Todd, Dylan Frazier, Mary Brascia, Maggie Brascia, Wesley Gabrielsen, Cammy MacGregor, and a host of others who are premier players and national/regional champions.