< BACK TO SELKIRK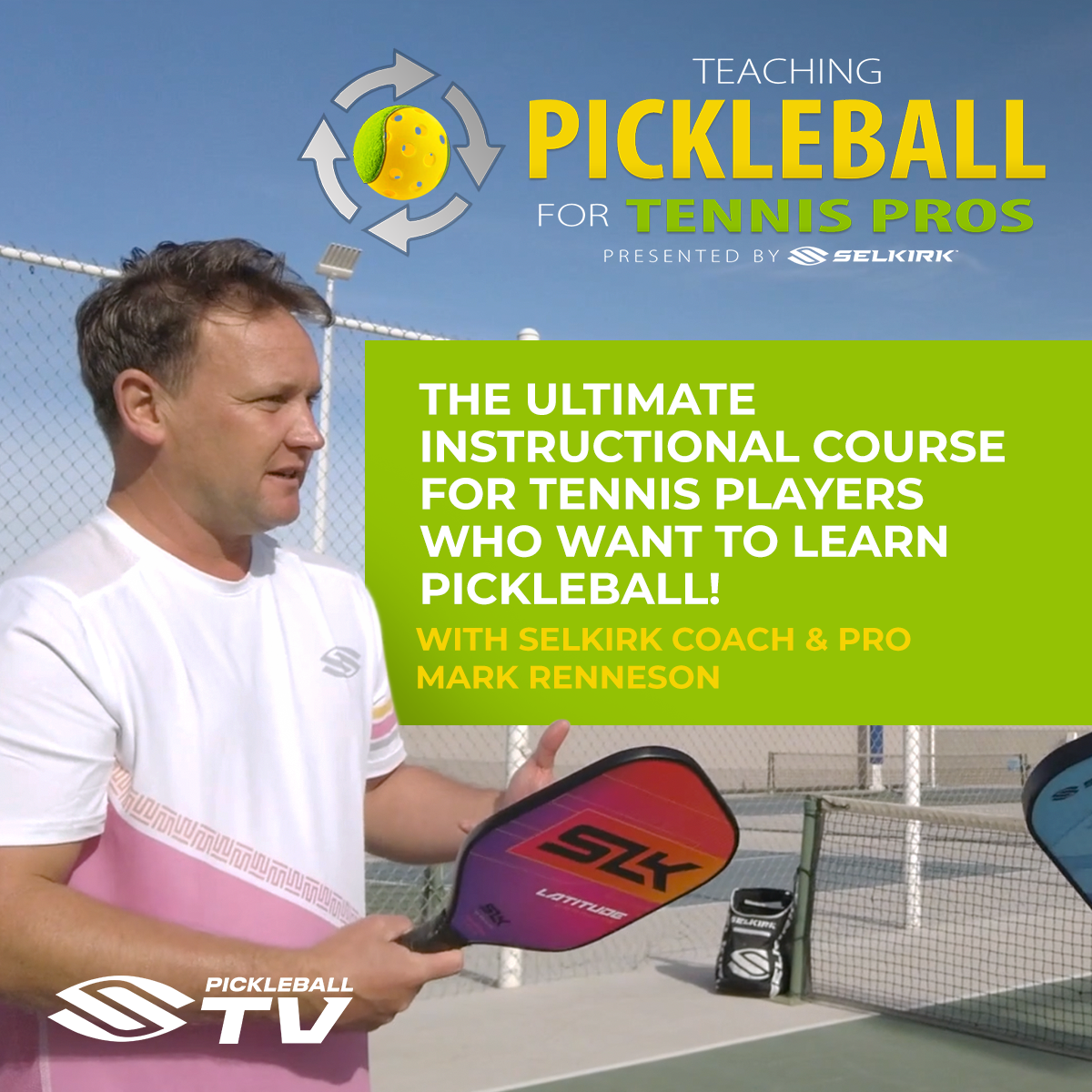 This course is the ultimate instructional course for all tennis players, beginners to advanced, who want to learn pickleball! If you are a tennis player or a pickleball instructor who has tennis players as students, this course is for YOU!
Subscribe to the SelkirkTV Newsletter to stay up-to-date on new episodes and courses
Teaching Pickleball To Tennis Pros
Watch Full Course On Selkirk TV NOW
Have access to Teaching Pickleball To Tennis Pros along with numerous other pickleball shows, lesson series, and matches.
Or
Watch Now Online