< BACK TO PRESS PAGE
Selkirk Sport unveils Luxx Control Air Paddle: Redefining control pickleball paddles
October 24, 2023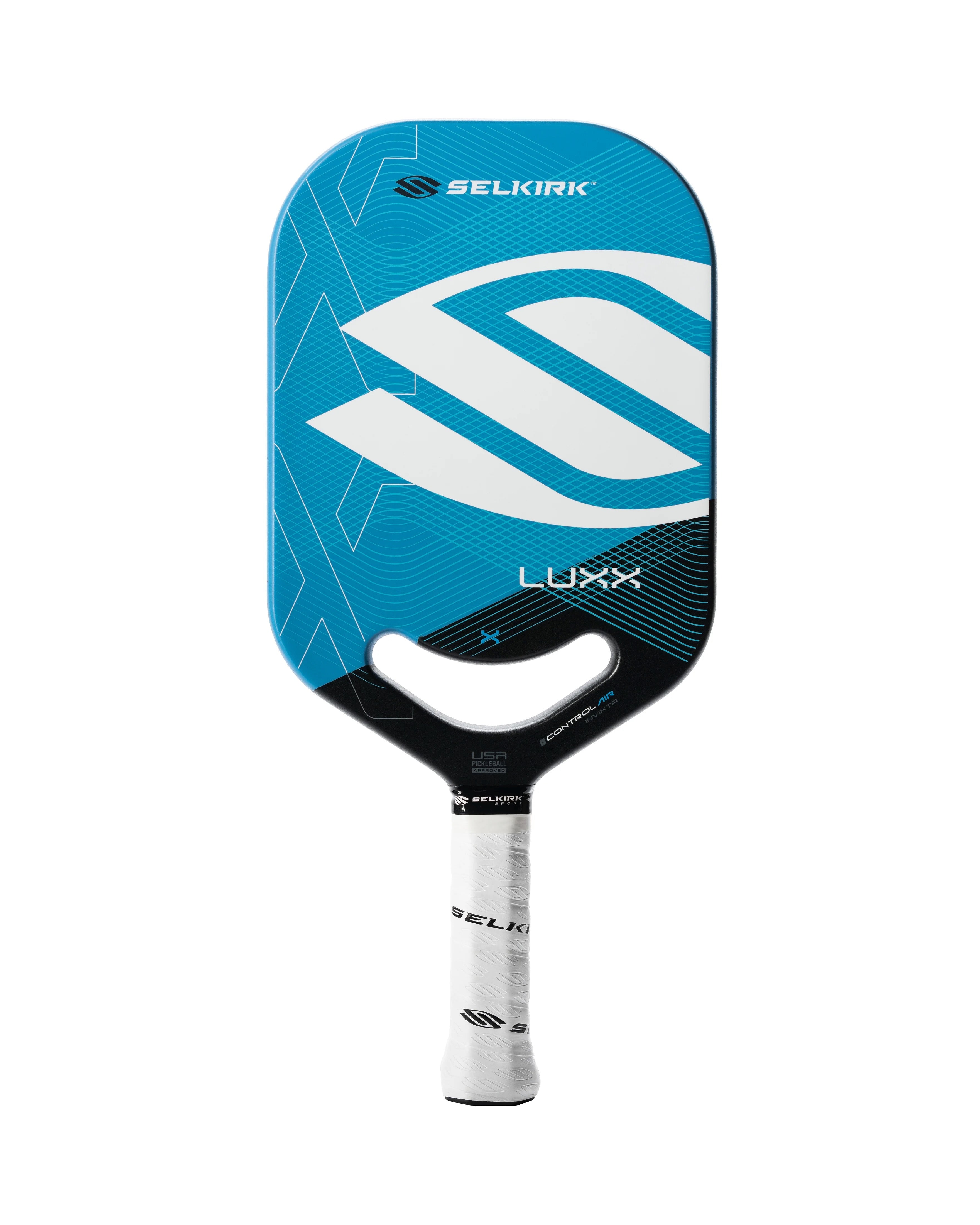 COEUR D'ALENE, IDAHO – Oct. 24, 2023 – Selkirk Sport, the leading innovator in pickleball equipment, is thrilled to introduce its latest breakthrough in paddle technology, the Luxx Control Air. 
Recognizing the unmet demand for control-oriented paddles, Selkirk has dedicated significant resources to developing the Luxx Control Air, designed for players seeking the ultimate paddle for control, precision and finesse.
"The Luxx Control Air is a testament to our commitment to listening to our Selkirk Labs members and the greater pickleball community and addressing their evolving needs," said Rob Barnes, Co-Founder and Co-CEO of Selkirk Sport. "Our dedication to innovation led us to recognize the gap in the market for control paddles, and we set out to create a solution that would cater to the tacticians and players who value precision and finesse above all else."
Building on the success of Selkirk Labs Project 003, the Luxx Control Air introduces transformative Florek Carbon Fiber technology to expand the sweet spot, amplify power play and enable optimal performance on the court. 
The new composition — including Selkirk's revered 20mm X7 Thikset Honeycomb core, proprietary 360° Proto Molding construction and enhanced Aero-DuraEdge Edgeless technology — helps the Luxx Control Air achieve unequaled control, accelerated spin and ample power. 
The paddle retails for $250. 
A new athlete for a new paddle
Tennis sensation Jack Sock has chosen the Luxx Control Air Invikta as his paddle of choice as he transitions from professional tennis to pickleball. For Sock, the transition was about more than just a change of sport — it was about finding the best tools to maintain his competitive edge. 
"The Luxx Control Air, for me, is honestly the best paddle I've played with," Sock said. "It is an incredible combination of grit, but also power at the same time. With the Luxx Control Air and the technology Selkirk has used to create it, it is perfect."
About Selkirk Sport
Selkirk Sport, a made-in-the-USA manufacturer of pickleball paddles and accessories, is a family-owned and operated company. Selkirk Sport is based in Hayden, Idaho, in the shadows of its namesake, the Selkirk mountain range. Founded in 2014, Selkirk Sport was born from a passion for sport and the Western outdoor leisure lifestyle that was afforded to the company's founders, Rob and Mike Barnes, along with their father Jim, who is Selkirk's production manager. Backed by the philosophy of always pushing the limits, Selkirk Sport is committed to manufacturing products that deliver the highest performance with unmatched quality and service. Selkirk Sport has become one of the industry's fastest-growing companies, with paddles used by many of the game's premier players, such as Jack Sock, Catherine Parenteau, Parris Todd, Dylan Frazier, Mary Brascia, Maggie Brascia, James Ignatowich and a host of others premier players and national/regional champions.
Media contacts: 
Kyle Whatnall: Kyle@Selkirk.com
Brynn Grissom: Brynn@Selkirk.com