< BACK TO PRESS PAGE
Former Heisman Trophy winner Danny Wuerffel to host 2nd annual PickleBowl presented by Selkirk Sport
September 06, 2023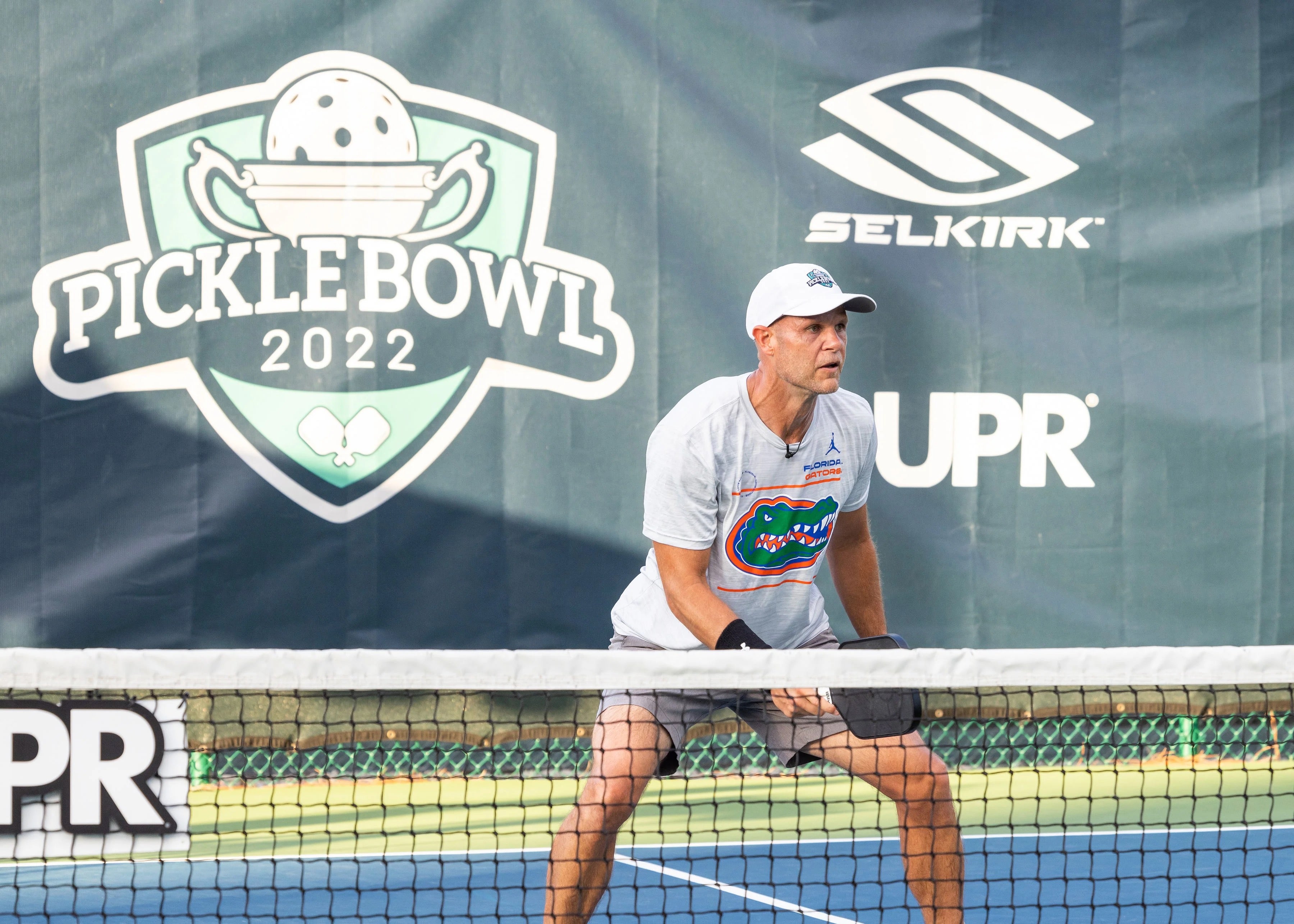 Headline participants of the event that benefits the Wuerffel Foundation include Naismith basketball hall-of-famer Rick Barry; American Idol winner Phillip Phillips; and director/producer Doug Ellin. 
ATLANTA,  Sept. 6, 2023 — As the popularity of pickleball continues to surge, The Wuerffel Foundation, a 501(c)(3) public nonprofit focused on inspiring greater service and unity, today announced the 2nd Annual PickleBowl presented by Selkirk Sport will take place on Tuesday, Sept. 19, at ITA Atlanta.
Heisman Trophy winner, college football hall of famer, former NFL quarterback and humanitarian Danny Wuerffel — now also a passionate pickleball player — will once again serve as host of the charity event that will feature a line-up of professional pickleball players competing alongside celebrities, former athletes, musicians and entertainers.
During the inaugural PickleBowl in 2022, Wuerffel teamed up with pickleball pro Kyle Yates to represent the University of Florida, and the team captured the very first title. This year, the duo will look to defend their title as the event pairs professional pickleball players with celebrities representing their alma maters for ultimate bragging rights. 
With the Major League Pickleball Atlanta event scheduled for September 21-24, a group of pro pickleball players and owners will also participate in the PickleBowl. In total, there are expected to be 24 teams competing for the 2023 title.
Wuerffel will be joined by Naismith basketball hall-of-famer Rick Barry; American Idol winner Phillip Phillips; director/producer Doug Ellin; pro beach volleyball player Casey Patterson; and several NFL alumni and analysts, including David Pollack, Marcellus Wiley, Eric Decker and Danny Kannell.
The celebrities will compete alongside a strong line-up of the most accomplished professional pickleball players in the world, including Yates, Parris Todd, Collin Johns, JW and Jorja Johnson, Megan Fudge and Ryler DeHeart.
The beneficiary of the 2023 PickleBowl Presented by Selkirk Sport is The Wuerffel Foundation, which has a mission to inspire greater service and unity in communities. A renowned humanitarian, Danny Wuerffel counsels and mentors community leaders in under-resourced neighborhoods across the United States and helps facilitate introductions to philanthropically-minded supporters. The Wuerffel Foundation also annually presents the Wuerffel Trophy, college football's premier award for community service.
"Not only is pickleball a new passion of mine, it's also the fastest-growing sport in the U.S.," Danny Wuerffel said. "The opportunity to showcase the sport with an incredible lineup of celebrities competing alongside the world's best professional athletes, all while supporting a great cause, is very meaningful." 
Selkirk Sport, a family-owned business based in Hayden, Idaho, is at the forefront of pickleball's surge in popularity because of its product innovation, market leadership, philanthropic initiatives, professional tour sponsorship and elite line-up of brand ambassadors.
"Selkirk Sport is vested in ensuring all communities have access to pickleball," said Mike Barnes, Co-Founder and Co-CEO of Selkirk Sport. "Danny is a terrific ambassador for the sport, and we're excited to work with him to not only support the growth of pickleball but also the Wuerffel Foundation."
The event will occur at ITA Atlanta, a new full-service tennis and pickleball facility equipped with 19 pickleball courts and covered tennis courts, conveniently located in Metro Atlanta.
Additional sponsors of the 2023 PickleBowl Presented by Selkirk Sport include PCKL-Official Ball, DUPR and the DC Pickleball Club, with others to be named soon. A limited number of tickets to attend the event are on sale at picklebowl.net. Tickets include access to the event at ITA Atlanta, food, two drink tickets and more for $150 each. 
The game-day activities kick off with a special introductory clinic hosted by some of the most accomplished professional pickleball players at 1 p.m., followed by the doubles tournament from 3-7 p.m. and the much-anticipated awards presentation. The PickleBowl tournament will be live-streamed on Selkirk TV, MLP and PPA. For the most up-to-date list of pickleball pros and celebrities participating in the PickleBowl 2023, visit https://picklebowl.net/players/.